1: Remove the recovery tank to expose the machine base under the recovery tank. The bottom left gasket is the one that will need to be declogged. This is where you'll use water or the Cobi Cannon to remove clogged debris.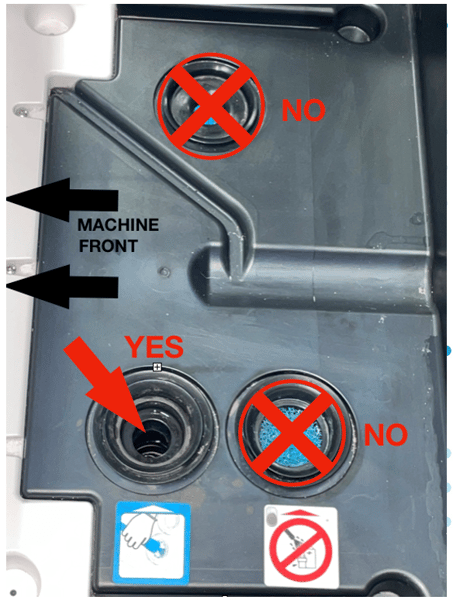 2. Pour a 1/2 cup of water in the bottom left gasket and let the water sit in there for a few minutes. This will help to lubricate any debris stuck in the hose.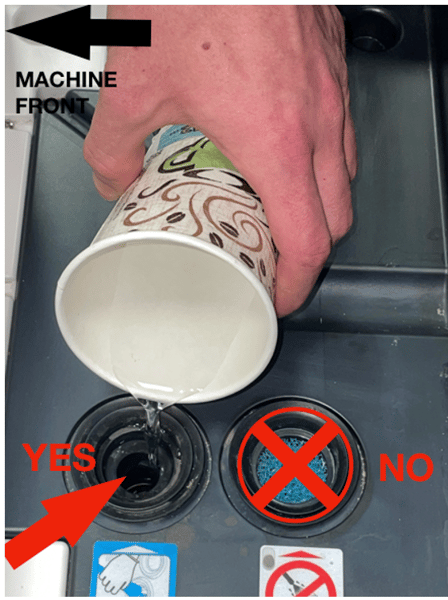 3. Place the Cobi Cannon directly on the bottom left gasket and make sure the Cobi Cannon is completely upright and sealed against the gasket for optimum performance. Pull the handle on the Cobi Cannon to blow out the blockage in the hose.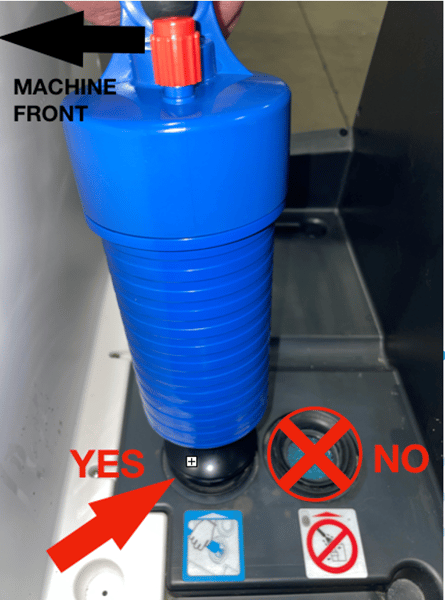 Additional Resources
How to Use a Cobi Cannon