Problem: Cobi Is Not Recovering Water
If Cobi is leaving water behind on the floor and not properly collecting dirty water during cleaning, please review the following steps to troubleshoot the issue.
NOTE: we recommend doing all of these steps daily
Step One: Check the Squeegee
Clear any loose debris from the squeegee blade and rinse under a hose
Clean any blockages from vacuum opening
Check the rear squeegee blade for a good edge end to end. Once this becomes too worn, the squeegee assembly will need to be replaced.

Step Two: Clear Out the Recovery Tank Debris Basket
Locate the yellow debris basket inside the recovery tank.
Remove debris basket by gently twisting off from underneath.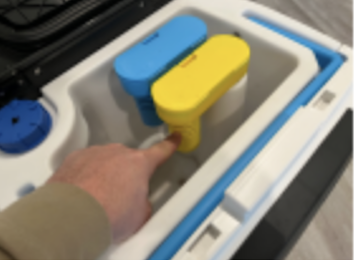 Rinse out debris under sink or with hose. Note: debris build up reduces suction.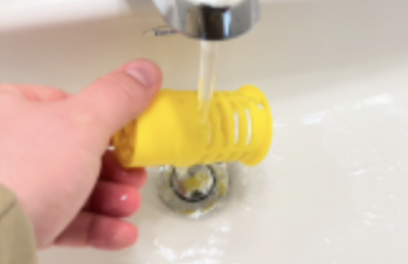 Step Three: Check the Debris Tray
Remove yellow debris tray (hopper) located behind brushes.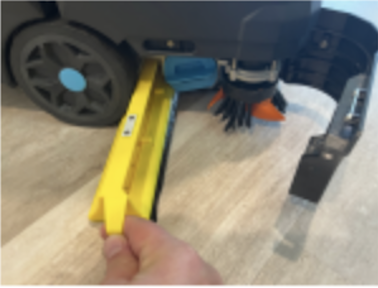 Clear the debris tray of any large debris and soil.
Rinse the debris tray under faucet or with a hose.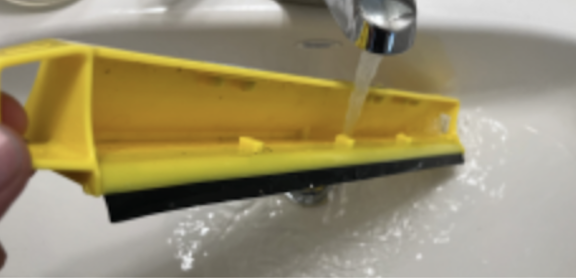 Step Four: Check the Tank Lid
Ensure the tank lid is properly secure by firmly pressing down the lid.
Inspect the rubber seal for any damage and clean of any debris.